Sato CT4-LX Series Desktop Printer Labels
1-888-975-5215
8:00am - 5:00pm Eastern

Sato CT4-LX Series Desktop Printer Labels

Size
Part Number
Perfed
Labels/Roll
Rolls/Case
I.D.
O.D.
Stock
MTO
Price/Case
Buy

1.25" x 1"

55S002030

Y

1650

8

1.5"

4.4"

Stock

$52.84

2" x 1"

55S002002

Y

1650

8

1.5"

4.4"

Stock

$65.90

3" x 1"

55S002005

Y

1650

4

1.5"

4.4"

Stock

$47.54

3" x 2"

55S002006

Y

850

4

1.5"

4.4"

Stock

$46.37

4" x 1"

55S002011

Y

1650

4

1.5"

4.4"

Stock

$56.31

4" x 2"

55S002012

Y

850

4

1.5"

4.4"

Stock

$54.79

4" x 3"

55S002013

Y

650

4

1.5"

4.4"

Stock

$53.84

4" x 4"

55S002014

Y

450

4

1.5"

4.4"

Stock

$56.35

4" x 5"

55S002015

Y

350

4

1.5"

4.4"

Stock

$54.79

4" x 6"

55S002016

Y

300

4

1.5"

4.4"

Stock

$55.92
• 1/8th (0.125) Inch Gap
• 1/16th (0.0625) Inch Trim
• 1/8th Radius Corners
• Perforation Between Each Label
• Die Cut Waste Removed
• Permanent, Clear Adhesive
Direct Thermal
Thermal Transfer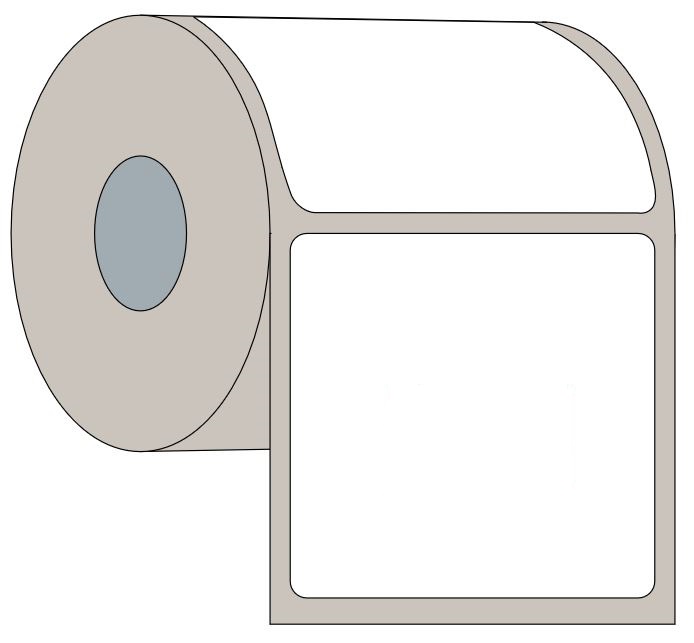 4.4" O.D.
1.5"I.D.
Outside Wind

SHIPPING LEAD TIME
STOCK = 1 - 2 Days
MTO = 10 - 15 Days



© SDZ Supply Co., LLC.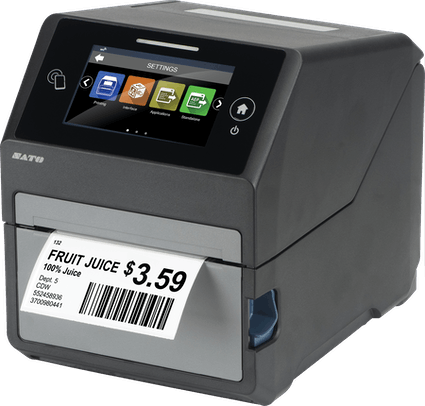 Thermal Transfer - Bright white, ultra-smooth, coated face stock for slow to high-speed thermal transfer
printing with high resistance to abrasion and smear.

Direct Thermal - Bright white face stock for standard speed thermal printing; withstands harsh environmental conditions.

Polypropylene - Corona-treated biaxially oriented gloss white polypropylene film, originally created for semi-rigid surface and can be used for a variety of other applications.

White Polyester - Gloss white polyester film with heat and chemical resistance, tear strength, long lasting, even under severe conditions.
Size
Part Number
Perfed
Labels/Roll
Rolls/Case
I.D.
O.D.
Stock
MTO
Price/Case
Buy

1.25" x 1"

55S001030

Y

1650

8

1.5"

4.4"

Stock

$43.17

2" x 1"

55S001002

Y

1650

8

1.5"

4.4"

Stock

$46.70

3" x 1"

55S001005

Y

1650

4

1.5"

4.4"

Stock

$32.79

3" x 2"

55S001006

Y

850

4

1.5"

4.4"

Stock

$31.95

4" x 1"

55S001011

Y

1650

4

1.5"

4.4"

Stock

$37.71

4" x 2"

55S001012

Y

850

4

1.5"

4.4"

Stock

$36.70

4" x 4"

55S001014

Y

450

4

1.5"

4.4"

Stock

$37.82

4" x 6"

55S001016

Y

300

4

1.5"

4.4"

Stock

$37.60
SF100 (Polypropylene Film)
Size
Part Number
Perfed
Labels/Roll
Rolls/Case
I.D.
O.D.
Stock
MTO
Price/Case
Buy

1.75" x 0.75"

55S005101

Y

2300

8

1.5"

4.4"

MTO

$77.42

2" x 1"

55S005106

Y

1650

8

1.5"

4.4"

MTO

$78.42

3" x 2"

55S005107

Y

850

4

1.5"

4.4"

MTO

$55.46

4" x 2"

55S005112

Y

850

4

1.5"

4.4"

MTO

$66.57

4" x 6"

55S005116

Y

300

4

1.5"

4.4"

MTO

$67.59
Size
Part Number
Perfed
Labels/Roll
Rolls/Case
I.D.
O.D.
Stock
MTO
Price/Case
Buy

1.25" x 1"

55S005303

Y

1650

8

1.5"

4.4"

MTO

$112.71

1.75" x 0.75"

55S005301

Y

2300

8

1.5"

4.4"

MTO

$123.75

2" x 1"

55S005306

Y

1650

8

1.5"

4.4"

MTO

$153.82

3" x 2"

55S005307

Y

850

4

1.5"

4.4"

MTO

$111.43

4" x 2"

55S005312

Y

850

4

1.5"

4.4"

MTO

$137.62

4" x 6"

55S005316

Y

300

4

1.5"

4.4"

MTO

$139.74
SF300 (White Polyester Film)