Sato Industrial Printer Ribbons
1-888-975-5215
8:00am - 5:00pm Eastern

Sato Industrial Printer Ribbons

R333A - A full resin ribbon for excellent print quality on a wide variety of label materials.
Exceptional print quality at high speeds with high heat and excellent scratch,
smudge and smear resistance
.


R335D
-
Resin ribbon dedicated to applications requiring a perfect printing quality and exceptional
solvent resistance. R335D features outstanding backcoat technology, ensuring excellent
printhead protection and preventing clogging or static buildup.
R435B - A high resin composition with excellent resistance to environmental stresses. Ideal for
permanent printing on synthetic material.

T110A - A very high quality ribbon that combines resin and wax to deliver excellent print quality on a
wide range of paper and synthetic materials
.


T101A - An industry benchmark wax ribbon for quality and durability across a wide range of
substrates.
R333A - Resin Ribbons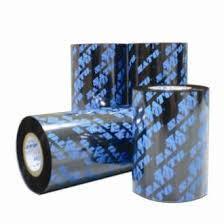 R435B Premier I - Resin Ribbons
T110A Premier II - Wax/Resin Ribbons
T101A - Standard Wax Ribbons
R335D - Resin Ribbons
STOCK - Ships 1 - 2 Business Days
MTO - 10 - 15 Day Lead Time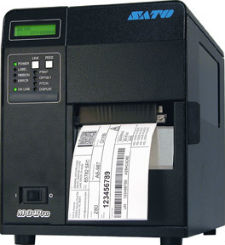 © SDZ Supply Co., LLC.
Size
Part Number
Rolls/Case
Core
I.D.
Wind
Stock
MTO
Price/Case
Buy
1.5" x 1,345'
(38mm x 410m)

12S000360

48

1"

CSI

Stock

$689.15

2" x 1,345'
(50.8mm x 410m)

12S000361

24

1"

CSI

Stock

$462.38

3" x 1,345'
(76mm x 410m)

12S000362

12

1"

CSI

Stock

$344.27

3.75" x 1,345'
(95.3mm x 410m)

12S000363

12

1"

CSI

Stock

$414.88

4.33" x 1,345'
(110mm x 410m)

12S000364

12

1"

CSI

Stock

$498.29

5" x 1,345'
(127mm x 410m)

12S000366

12

1"

CSI

Stock

$575.31

6.75" x 1,345'
(171mm x 410m)

12S000365

12

1"

CSI

Stock

$774.52
Size
Part Number
Rolls/Case
Core
I.D.
Wind
Stock
MTO
Price/Case
Buy
1.5" x 1,345'
(38mm x 410m)

12S000494

48

1"

CSI

MTO

$788.99

2" x 1,345'
(50.8mm x 410m)

12S000324

24

1"

CSI

Stock

$529.34

3" x 1,345'
(76mm x 410m)

12S000495

12

1"

CSI

Stock

$394.34

3.75" x 1,345'
(95.3mm x 410m)

12S000496

12

1"

CSI

Stock

$492.96

4.33" x 1,345'
(110mm x 410m)

12S000497

12

1"

CSI

Stock

$570.89

5" x 1,345'
(127mm x 410m)

12S000498

12

1"

CSI

MTO

$659.01

6.75" x 1,345'
(171mm x 410m)

12S000499

12

1"

CSI

MTO

$882.13
Size
Part Number
Rolls/Case
Core
I.D.
Wind
Stock
MTO
Price/Case
Buy
1.5" x 1,345'
(38mm x 410m)

12S000100

50

1"

CSI

Stock

$823.12

2" x 1,345'
(50.8mm x 410m)

12S000101

50

1"

CSI

Stock

$1,098.34

3" x 1,345'
(76mm x 410m)

12S000103

25

1"

CSI

Stock

$823.76

3.75" x 1,345'
(95.3mm x 410m)

12S000104

25

1"

CSI

Stock

$1,029.54

4.33" x 1,345'
(110mm x 410m)

12S000105

25

1"

CSI

Stock

$1,180.15

5" x 1,345'
(127mm x 410m)

12S000106

25

1"

CSI

Stock

$1,372.61

6.75" x 1,345'
(171mm x 410m)

12S000151

25

1"

CSI

Stock

$1,853.29
Size
Part Number
Rolls/Case
Core
I.D.
Wind
Stock
MTO
Price/Case
Buy
1.5" x 1,345'
(38mm x 410m)

12S000108

50

1"

CSI

Stock

$437.56

2" x 1,345'
(50.8mm x 410m)

12S000109

50

1"

CSI

Stock

$583.42

3" x 1,345'
(76mm x 410m)

12S000110

25

1"

CSI

Stock

$437.56

3.75" x 1,345'
(95.3mm x 410m)

12S000111

25

1"

CSI

Stock

$546.95

4.33" x 1,345'
(110mm x 410m)

12S000112

25

1"

CSI

Stock

$627.17

5" x 1,345'
(127mm x 410m)

12S000113

25

1"

CSI

Stock

$729.27

6.75" x 1,345'
(171mm x 410m)

12S000152

25

1"

CSI

Stock

$984.51
Size
Part Number
Rolls/Case
Core
I.D.
Wind
Stock
MTO
Price/Case
Buy
1.5" x 1,345'
(38mm x 410m)

12S000154

48

1"

CSI

Stock

$200.29

1.57" x 1,345'
(40mm x 410m)

12S000161

48

1"

CSI

MTO

$222.82

2" x 1,345'
(50.8mm x 410m)

12S000155

36

1"

CSI

Stock

$196.34

2.52" x 1,345'
(64mm x 410m)

12S000162

6

1"

CSI

MTO

$37.52

2.52" x 1,345'
(64mm x 410m)

12S000163

24

1"

CSI

MTO

$150.07

3" x 1,345'
(76mm x 410m)

12S000156

24

1"

CSI

Stock

$196.34

3.58" x 1,345'
(91mm x 410m)

12S000164

24

1"

CSI

MTO

$227.70

3.75" x 1,345'
(95.3mm x 410m)

12S000160

24

1"

CSI

Stock

$250.22

4.17" x 1,345'
(106mm x 410m)

12S000165

24

1"

CSI

MTO

$278.22

4.33" x 1,345'
(110mm x 410m)

12S000157

24

1"

CSI

Stock

$280.96

5" x 1,345'
(127mm x 410m)

12S000158

24

1"

CSI

Stock

$333.93

6.75" x 1,345'
(171mm x 410m)

12S000159

12

1"

CSI

Stock

$225.26