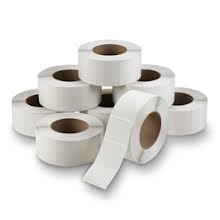 Blank Thermal Transfer Labels, 8" OD Wound Out

Blank Thermal Transfer Labels - 8" OD

Part Number
Size
Perf
Labels
Across
Labels/
Roll
Rolls/
Case
Labels/
Case
Price/
Case
Order

LOT830APP0G3

1 1/2" x 1"

Yes

1

5,400

10

54,000

$101.65

LOT830ANP0G3

1 1/2" x 1"

No

1

5,400

10

54,000

$101.65

LOT830BPP0G3

1 5/8" x 1"

Yes

1

5,400

10

54,000

$109.98

LOT830BNP0G3

1 5/8" x 1"

No

1

5,400

10

54,000

$109.98

LOT830CPP0G3

2" x 1"

Yes

1

5,500

8

44,000

$101.95

LOT830CNP0G3

2" x 1"

No

1

5,500

8

44,000

$101.95

LOT830DPP0G3

2" x 1 1/2"

Yes

1

3,800

8

30,400

$123.79

LOT830DNP0G3

2" x 1 1/2"

No

1

3,800

8

30,400

$123.79

LOT830EPP0G3

2" x 2"

Yes

1

2,900

8

23,200

$106.38

LOT830ENP0G3

2" x 2"

No

1

2,900

8

23,200

$106.38

LOT830FPP0G3

2 1/4" x 1 1/4"

Yes

1

4,300

6

25,800

$109.68

LOT830FNP0G3

2 1/4" x 1 1/4"

No

1

4,300

6

25,800

$109.68

LOT830GPP0G3

3" x 1"

Yes

1

5,500

6

33,000

$111.88

LOT830GNP0G3

3" x 1"

No

1

5,500

6

33,000

$111.88

LOT830HPP0G3

3" x 1 1/2"

Yes

1

3,800

6

22,800

$134.59

LOT830HNP0G3

3" x 1 1/2"

No

1

3,800

6

22,800

$134.59

LOT830JPP0G3

3" x 2"

Yes

1

2,900

6

17,400

$115.44

LOT830JNP0G3

3" x 2"

No

1

2,900

6

17,400

$115.44

LOT830KPP0G3

3" x 3"

Yes

1

1,950

6

11,700

$114.87

LOT830KNP0G3

3" x 3"

No

1

1,950

6

11,700

$114.87

LOT830LPP0G3

3" x 4"

Yes

1

1,430

6

8,580

$113.93

LOT830LNP0G3

3" x 4"

No

1

1,430

6

8,580

$113.93

LOT830MPP0G3

3" x 5"

Yes

1

1,200

6

7,200

$96.62

LOT830MNP0G3

3" x 5"

No

1

1,200

6

7,200

$96.62

LOT830NPP0G3

3 1/2" x 1"

Yes

1

5,500

6

33,000

$138.60

LOT830NNP0G3

3 1/2" x 1"

No

1

5,500

6

33,000

$138.60

LOT830OPP0G3

3 1/2" x 8"

Yes

1

750

6

4,500

$152.23

LOT830ONP0G3

3 1/2" x 8"

No

1

750

6

4,500

$152.23

LOT830PPP0G3

4" x 1"

Yes

1

5,500

4

22,000

$104.79

LOT830PNP0G3

4" x 1"

No

1

5,500

4

22,000

$104.79

LOT830QPP0G3

4" x 1 1/2"

Yes

1

3,500

4

14,000

$96.09

LOT830QNP0G3

4" x 1 1/2"

No

1

3,500

4

14,000

$96.09

LOT830RPP0G3

4" x 2"

Yes

1

2,900

4

11,600

$79.37

LOT830RNP0G3

4" x 2"

No

1

2,900

4

11,600

$79.37

LOT830SPP0G3

4" x 2 1/2"

Yes

1

2,350

4

9,400

$89.43

LOT830SNP0G3

4" x 2 1/2"

No

1

2,350

4

9,400

$89.43

LOT830TPP0G3

4" x 3"

Yes

1

1,950

4

7,800

$81.31

LOT830TNP0G3

4" x 3"

No

1

1,950

4

7,800

$81.31

LOT830UPP0G3

4" x 4"

Yes

1

1,500

4

6,000

$89.27

LOT830UNP0G3

4" x 4"

No

1

1,500

4

6,000

$89.27

LOT830VPP0G3

4" x 5"

Yes

1

1,200

4

4,800

$90.48

LOT830VNP0G3

4" x 5"

No

1

1,200

4

4,800

$90.48

LOT830WPP0G3

4" x 6"

Yes

1

1,000

4

4,000

$77.34

LOT830WNP0G3

4" x 6"

No

1

1,000

4

4,000

$77.34

LOT830XPP0G3

4" x 6 1/2"

Yes

1

900

4

3,600

$79.20

LOT830XNP0G3

4" x 6 1/2"

No

1

900

4

3,600

$79.20

LOT830YPP0G3

4" x 8"

Yes

1

750

4

3,000

$79.60

LOT830YNP0G3

4" x 8"

No

1

750

4

3,000

$79.60

LOT830ZPP0G3

4" x 10"

Yes

1

600

4

2,400

$95.94

LOT831APP0G3

4" x 13"
Perforated in half at 6/12" deep for corner wrap

Yes

1

475

4

1,900

$98.73

LOT831ANP0G3

4" x 13"

No

1

475

4

1,900

$98.73

LOT831CNP0G3

4" x 500'

No

1

1

4

4

$99.72

LOT831DPP0G3

4 1/2" x 2 1/2"

Yes

1

2,350

4

9,400

$145.88

LOT831DNP0G3

4 1/2" x 2 1/2"

No

1

2,350

4

9,400

$145.88

LOT831EPP0G3

5" x 3"

Yes

1

1,975

4

7,900

$108.24

LOT831ENP0G3

5" x 3"

No

1

1,975

4

7,900

$108.24

LOT831FPP0G3

6" x 4"

Yes

1

1,500

4

6,000

$125.31

LOT831FNP0G3

6" x 4"

No

1

1,500

4

6,000

$125.31

LOT831GPP0G3

6 1/2" x 4"

Yes

1

1,500

4

6,000

$192.54

LOT831GNP0G3

6 1/2" x 4"

No

1

1,500

4

6,000

$192.54
Thermal Transfer - Bright white, ultra-smooth, coated face stock for slow to high-speed thermal transfer
printing with high resistance to abrasion and smear.
• Die Cut Waste Removed
• Permanent, Clear Adhesive
• Carrier Width: 1 5/8"
Thermal Transfer - 8" O.D. Wound Out




© SDZ Supply Co., LLC.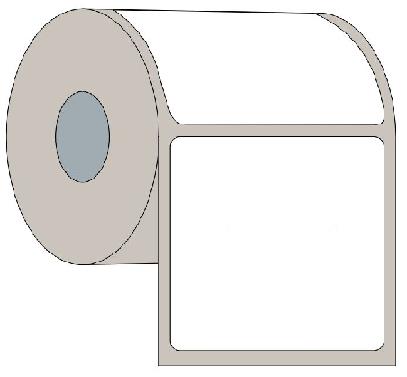 8" O.D.
3"I.D.
Outside Wind
1-888-975-5215
8:00am - 5:00pm Eastern