Minigrip White Block Reclosable Poly Bags - 2 MIL

Minigrip White Block Reclosable Poly Bags - 2 MIL
Part Number
W x L
Bags/
Case
Price/
Case
Order

MG3935

2" x 3"

1,000

$27.05

MG3940

3" x 4"

1,000

$30.74

MG3945

3" x 5"

1,000

$39.45

MG3950

4" x 6"

1,000

$60.29

MG3960

5" x 8"

1,000

$72.48

MG3970

6" x 9"

1,000

$93.83

MG3772

8" x 10"

1,000

$107.52

MG3975

9" x 12"

1,000

$107.52


© SDZ Supply Co., LLC.
Minigrip White Block Reclosable Poly Bags - 2 Mil
Minigrip Premium Red Line bags feature a single track, heavy-duty zipper that extends the width of the bag and keeps products clean and free from moisture.
• Large white block area allows part numbers or other information
to be written with pen directly on the bag. No labels needed!
• Reclosable bags can be reused.
• Meets FDA and USDA specifications.
• Sizes listed are the inside usable dimensions of the bag.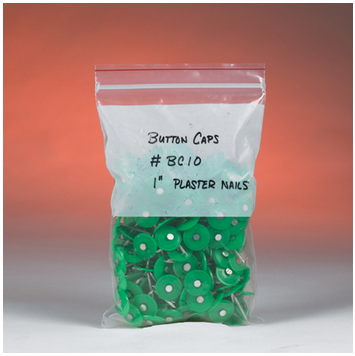 1-888-975-5215
8:00am - 5:00pm Eastern