Clear Poly Tubing - 3 MIL

Clear Poly Tubing - 3 MIL




© SDZ Supply Co., LLC.
1-888-975-5215
8:00am - 5:00pm Eastern
Clear Poly Tubing - 3 Mil
Make custom bags in seconds.
• Poly Tubing offers the luxury of a custom fit poly bag and the
flexibility of a wide variety of bag sizes without the inventory
expense.
• Simply cut tubing to desired length, insert product and heat seal
both ends.
• Meets FDA and USDA specifications.
• Seal using Impulse Sealers.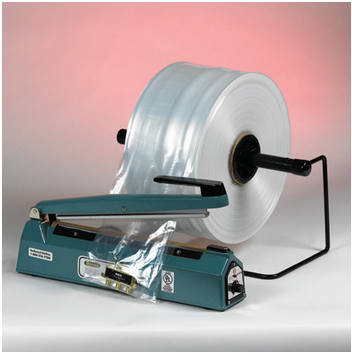 Part Number
Roll Size
W x L
Mil
Price/
Roll
Order

PT0203

2" x 1,450'

3

$28.28

PT0303

3" x 1,450'

3

$39.83

PT0403

4" x 1,450'

3

$49.12

PT0503

5" x 1,450'

3

$59.61

PT0603

6" x 1,450'

3

$81.23

PT0703

7" x 1,450'

3

$94.85

PT0803

8" x 1,450'

3

$96.84

PT1003

10" x 1,450'

3

$121.92

PT1203

12" x 1,450'

3

$146.31

PT1403

14" x 1,450'

3

$170.68

PT1503

15" x 1,450'

3

$166.65

PT1603

16" x 1,450'

3

$170.83

PT1803

18" x 1,450'

3

$182.90

PT2003

20" x 1,450'

3

$187.92

PT2203

22" x 1,450'

3

$208.65

PT2403

24" x 1,450'

3

$219.48

PT3003

30" x 1,450'

3

$284.49

PT3203

32" x 1,450'

3

$390.17

PT3603

36" x 1,450'

3

$296.27

PT4803

48" x 1,450'

3

$576.35