Thermal Transfer Ribbon
Thermal Transfer Ribbon
There are three basic formulations of thermal transfer ribbon available today: Wax, Wax/Resin and Resin.
We supply thermal transfer ribbons in all of these formulations to fit most labeling applications. Our selection of ribbons are specifically formulated to print high density bar codes, graphics, inventory numbers and text. All popular sizes are ready for immediate delivery, with thousands of others available by special order. Our expertise in thermal transfer print and label technologies means we will find high quality, compatible solutions for just about any industrial printer in the market, at very competitive prices.
Recommended Label Stocks
WAX

• Coated & Uncoated Paper, Tags,
Label Stocks
• Some Synthetic Papers
(Kimdura, Polyart)
WAX/RESIN

• Matte, Semi-Gloss,
High Gloss Paper
• Polypropylene
•

Polyethylene

RESIN

• Topcoated and Print-Treated Polyester
• Polymide Films
• Polypropylene
• Polyethylene
• Vinyl
• Nylon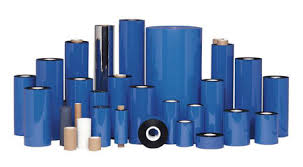 © SDZ Supply Co., LLC.



1-888-975-5215
8:00am - 5:00pm Eastern