Flat Shrink Bags

Flat Shrink Bags
Part Number
W x L
Gauge
Bags/
Case
Price/
Case
Order

SHB0606

6" x 6"

80

500

$38.28

SHB0609

6" x 9"

80

500

$57.18

SHB0611

6" x 11"

80

500

$65.31

SHB0812

8" x 12"

80

500

$75.16

SHB0914

9" x 14"

80

500

$88.89

SHB1216

12" x 16"

80

250

$98.23



© SDZ Supply Co., LLC.
1-888-975-5215
8:00am - 5:00pm Eastern
Flat Shrink Bags
Pre-made PVC bags save time.
• Great for DVDs, CDs and software.
• Manufactured from crystal clear PVC film.
• Easy open bags shrink at a low temperature.
• Simply place product in a bag and shrink with a heat gun.

Part Number
W x L
Gauge
Bags/
Case
Price/
Case
Order

SHB0406H

4" x 6"

100

500

$42.15

SHB0606H

6" x 6"

100

500

$49.35

SHB0608H

6" x 8 1/2"

100

500

$79.88

SHB0710H

7" x 10"

100

500

$79.39

SHB0814H

8" x 14"

100

500

$85.96

SHB0912H

9" x 12"

100

500

$88.33

SHB1015H

10" x 15"

100

500

$109.27

SHB1210H

12" x 10"

100

500

$77.93

SHB1218H

12" x 18"

100

250

$86.71

SHB1418H

14" x 18"

100

250

$79.39

SHB1420H

14" x 20"

100

250

$103.00

SHB1422H

14" x 22"

100

100

$29.66

SHB1622H

16" x 22"

100

100

$33.82

SHB1818H

18" x 18"

100

100

$31.06

SHB1822H

18" x 22"

100

100

$37.40

SHB2222HF

22" x 22"

100

100

$47.05

SHB2424HF

24" x 24"

100

100

$91.27

SHB2436HF

24" x 36"

100

100

$81.63
80 Gauge Flat Shrink Bags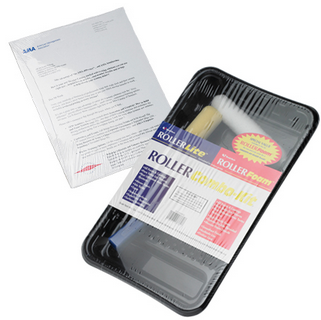 100 Gauge Flat Shrink Bags