IIMAK Ribbon

IIMAK Thermal Transfer Ribbons
In thermal transfer printing, the printer, ribbon and substrate work together as a printing system. The technology is simple and works by melting ink from the thermal transfer ribbon onto the receiver/substrate. Thermal transfer printing is reliable and low maintenance, and can be applied in a wide range of on-demand printing applications. IIMAK thermal transfer ribbons are the only ribbons to feature Clean Start®, the patented printhead cleaner built in the ribbon.

International Imaging Materials Inc. (IIMAK), is a global leader in the development, manufacturing and distribution of printing, imaging and marking consumable supplies. IIMAK's thermal transfer ribbons, inkjet inks, direct thermal films and related products are focused in markets such as Automatic Identification and Data Capture (barcode), signage and graphics, and packaging.



© SDZ Supply Co., LLC.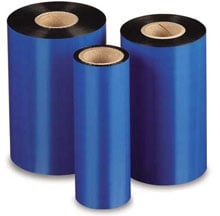 Did you know that your thermal transfer printer OEM recommends regular preventative maintenance as a way to protect against premature printhead failure and poor print quality? Unfortunately, less than 20% of printer owners actually follow this advice - even though the printhead is their most expensive consumable and causes the most print-related problems.
Why Clean Start®?

• Built right into your thermal transfer ribbons
• Preventative maintenance
• Fast and easy to use
• Maintains excellent print quality
• Prolongs printhead life
• Minimizes costly downtime
Avoid Downtime & Save Money

When you use Clean Start®, you can also avoid unnecessary downtime and disruptions caused by premature printhead failures. The result is less money spent replacing costly printheads.


1-888-975-5215
8:00am - 5:00pm Eastern