Press On Vinyl Envelopes

Super-Scan Press On Vinyl Envelopes

Part Number
L x W
Backing
Inserts/
Case
Price/
Case
Order

LH201

2" x 3 1/2"

Short Side Open

50

$33.97

LH140

3" x 5"

Short Side Open

50

$39.56

LH142

4" x 6"

Short Side Open

50

$45.56

LH202

4" x 8"

Short Side Open

50

$75.16

LH204

5" x 8"

Short Side Open

50

$89.31

LH206

9" x 12"

Short Side Open

50

$134.10

LH207

3 1/2" x 2"

Long Side Open

50

$35.61

LH208

5" x 3"

Long Side Open

50

$48.46

LH209

6" x 4"

Long Side Open

50

$56.90

LH235

3" x 5"

Reclosable

25

$35.87

LH236

4" x 6"

Reclosable

25

$44.06

LH237

5" x 8"

Reclosable

25

$63.16

LH238

9" x 12"

Reclosable

25

$95.89
Super-Scan Press On Vinyl Envelopes
Extra large size is great for pallet rack applications.

Short Side Open features a self-adhesive backing and side load design. White inserts for laser/ink jet printing included.

Long Side Open features a top load design. Made from a clear, matte finished plastic with a self-adhesive backing. White inserts for laser/inkjet printing included.

Reclosable single track zipper securely closes the side of the envelope to keep inserts clean and moisture free. Self-adhesive backing adheres to any dry, smooth surface.




© SDZ Supply Co., LLC.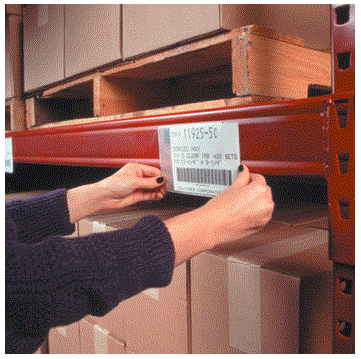 1-888-975-5215
8:00am - 5:00pm Eastern