Hol-Dex Side Loading Plastic Label Holders

Hol-Dex Plastic Label Holders

Part Number
L x W
Backing
Inserts/
Case
Price/
Case
Order

LH110

1/2" x 6"

Self-Adhesive

12

$19.30

LH111

3/4" x 6"

Self-Adhesive

12

$20.94

LH112

1" x 6"

Self-Adhesive

12

$23.11

LH113

2" x 6"

Self-Adhesive

12

$28.47

LH114

1" x 6"

Magnetic

12

$24.40

LH115

2" x 6"

Magnetic

12

$39.10
Hol-Dex Plastic Label Holders
Insertable for quick and cost effective product ID changes.

•
Adhesive or magnetic backing to hold onto shelves, racks,
drawers or bins.

•
Made from sturdy, matte finish, clear plastic.

•
Side-loading design.

•
Bar code compatible.

•
Self-Adhesive holders adhere to any clean surface and will not
crack, peel, fade or fall off.

•
Magnetic holders are repositionable on metal surfaces.

•
White inserts included.


© SDZ Supply Co., LLC.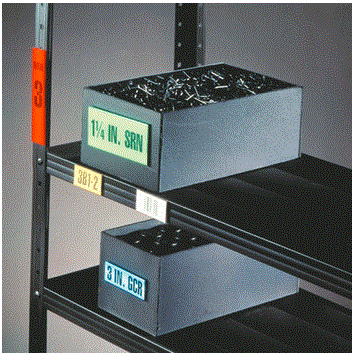 1-888-975-5215
8:00am - 5:00pm Eastern