Magnetic Strips

Magnetic Strips

Part Number
W x L
Thickness
Color
Quantity/
Case
Price/
Case
Order

LH170

1" x 2"

.03"

White

25

$8.39

LH171

1" x 3"

.03"

White

25

$8.80

LH172

1" x 4"

.03"

White

25

$9.90

LH173

1" x 6"

.03"

White

25

$11.59

LH174

1" x 8"

.03"

White

25

$14.13

LH175

1" x 12"

.03"

White

25

$16.90

LH176

2" x 3"

.03"

White

25

$10.99

LH177

2" x 4"

.03"

White

25

$12.97

LH178

2" x 6"

.03"

White

25

$16.30

LH179

2" x 8"

.03"

White

25

$21.09

LH180

2" x12"

.03"

White

25

$26.10

LH181

3" x 3"

.03"

White

25

$14.23

LH182

3" x 4"

.03"

White

25

$17.63

LH186

3" x 5"

.03"

White

25

$29.90

LH183

3" x 6"

.03"

White

25

$23.34

LH184

3" x 8"

.03"

White

25

$31.61

LH185

3" x 12"

.03"

White

25

$39.96

LH187

4" x 6"

.03"

White

25

$35.86
Magnetic Strips
Write on/wipe off feature makes moving inventory quick and easy.

Pre-cut magnetic strips are hassle-free and reusable.

Features a strong and durable .030" thick backing.

Vinyl top coat can be marked with wet or dry erase markers.

Magnetic labels eliminate adhesive residue clean up.




© SDZ Supply Co., LLC.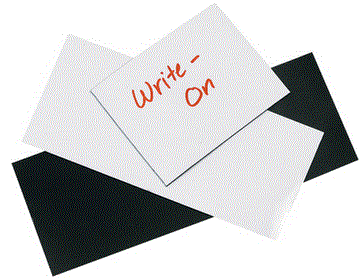 1-888-975-5215
8:00am - 5:00pm Eastern